FIELD

Nike 'Untouchable Speed'




Global Design Directive for Nike NFL.



FIELD worked with the Nike Brand Design team on a new visual language for American Football. Untouchable Speed is a minimalist and classical new concept for graphics, photographic style and composition, focussed on the athleticism and tactical finesse of the sport, and inspired by the heroism of greek sculpture. For Nike's Gear Up for Game Day campaign FIELD created a suite of films, retail installations, online and social media assets to promote the NFL Games hosted at London's Wembley Stadium in autumn 2015.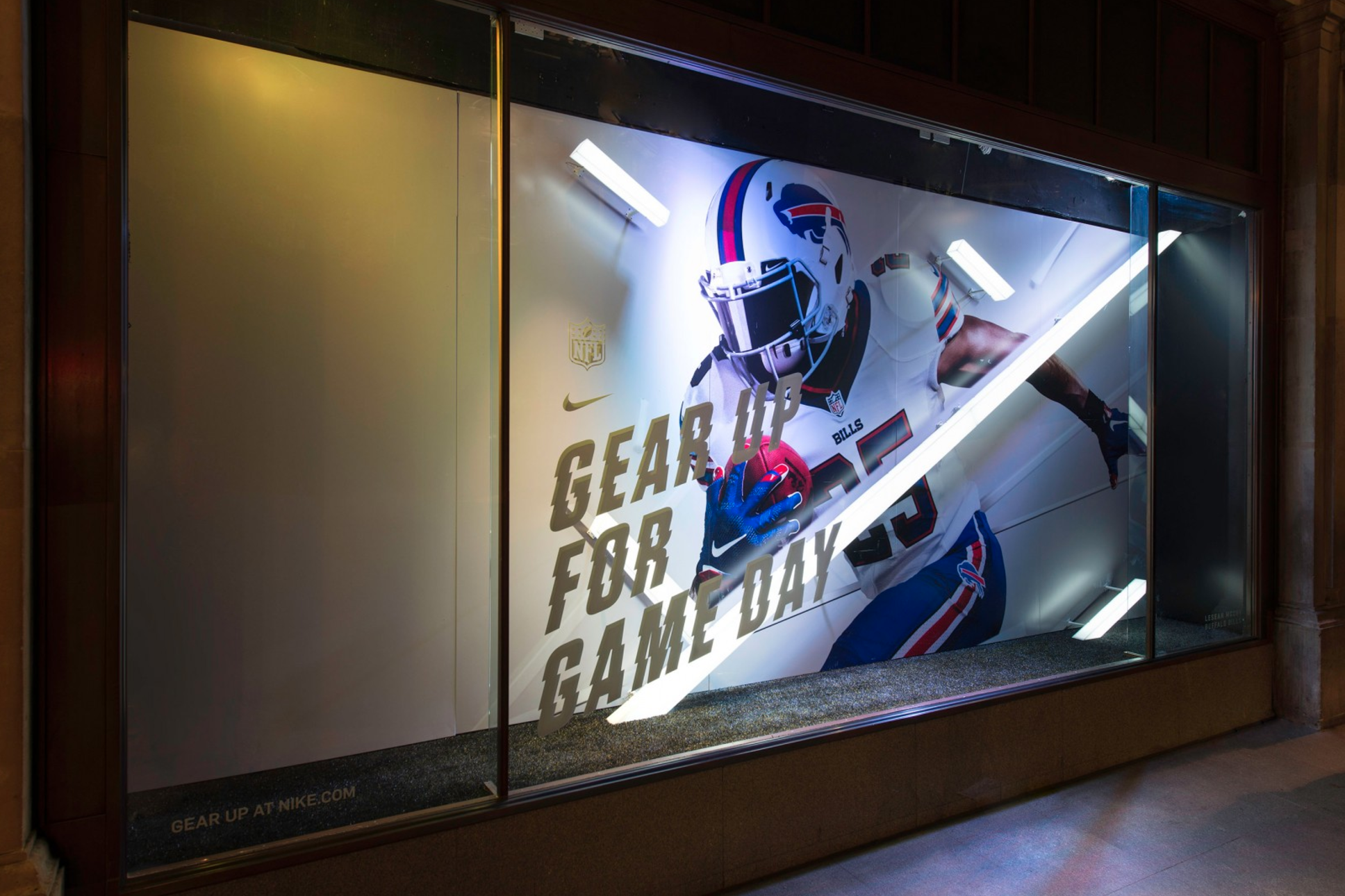 CREDITS:
Commissioned: Nike Brand Design + Nike EHQ
Produced: FIELD
Creative Direction: Marcus Wendt
Design and Animation: Paul Mumford, Paul Brenner, Julien Simshauser, Luke Hale, Ryan Dzierzek, Olof Storm
Sound Design: Jochen Mader
Documentation: James Medcraft
Production: Valtteri Laihanen
Retail Design: Millington Associates
LINKS:
FIELD
FIELD Instagram
---